When it comes to choosing between black and white, women often default to black. And it isn't hard to see why. Black is slimming, black is versatile, black is elegant. You just can't go wrong with it. But have you ever stopped and wondered how refreshing it would be if you decided to integrate whites into your wardrobe? You just might be pleasantly surprised!
You might say: But doesn't white make you look bigger? Yes, white does make you look bigger as opposed to black. However, this isn't enough of a reason to avoid white— yes, even if you're a plus size. When chosen right, white can create a whole different look that even black cannot offer. It's not better, but different. And you just might like it.
How to pick slimming white outfits
Note: Not all black outfits are slimming as much as not all whites are fattening. You see, color is only one of the many elements in fashion. Don't look at an outfit and say, "Oh, it's black so it's slimming. I'll wear it" or "No, I won't wear that. It's white so it'll make you look fat!"
Instead, look at an outfit as a whole by considering other factors like the outfit's shape, lines, patterns, cut, fabric, fit, etc. This article will do just that. Here's how to pick flattering and slimming white outfits.
1. Opt for waist-hugging white pieces.
Emphasizing your waist is the most basic and effective way to make your figure look slimmer in white.
This is why you can never go wrong with dresses that hug the waist and flare out at the hips like A-line, skater, and fit and flare.
When it comes to tops, nothing beats a peplum. Whatever your body type, depend on it to sculpt your silhouette into an hourglass.
2. V-necklines slim down broad shoulders.
If you're top-heavy (inverted triangle, plus size apple and rectangle), V- necklines will visually cut the bulk of your shoulders thus balancing your proportion.
On the other hand, if you're a pear or an hourglass, any neckline should suit you.
3. Fit should be "fluid".
Fluid fit means not too tight but not too big. Wear it too big and you look like a sack of potato. Too tight and you look like a hotdog. Ensure that your clothes skim, not cling. This way, you highlight your curves but you don't sprout bulges. This is a particularly important rule for white outfits. Break it, and you'll regret it.
You might ask, "Are you saying I shouldn't wear tight-fitting garments? What about bodycon dresses? "
You can absolutely wear bodycon dresses. But do make sure that the fabric is adequately structured. Not flimsy, nor thin but strong enough to hold unwanted bulges and undergarments out of sight. Your shapewear can only do so much.
4. If you're petite or curvy, don't wear dark-colored shoes with your white.
Unless you're super tall and don't mind looking shorter, skip this part.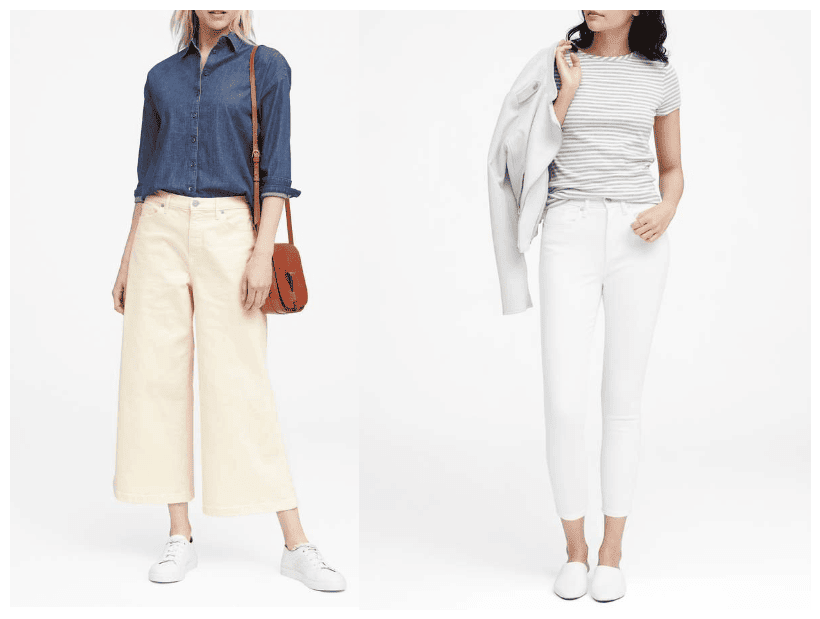 Dark-colored shoes paired with white outfits will shorten your legs. If you're petite or curvy and need all the extra height you can get, keep your footwear's color white or neutral—in shades of cream, nude, or camel. You can even go for shiny metallic shades like gold and silver. Just not black or other dark colors.
Keeping your shoes white or neutral in shade creates continuity. This then elongates your legs and with it, your height.
FREQUENTLY ASKED QUESTIONS
I don't like pure white. Are there other alternative shades?
Aside from pure white, you should try other white shade variations like off-white, honeydew, linen, Alice blue, seashell, beige, old lace, floral white, ivory, and lavender blush.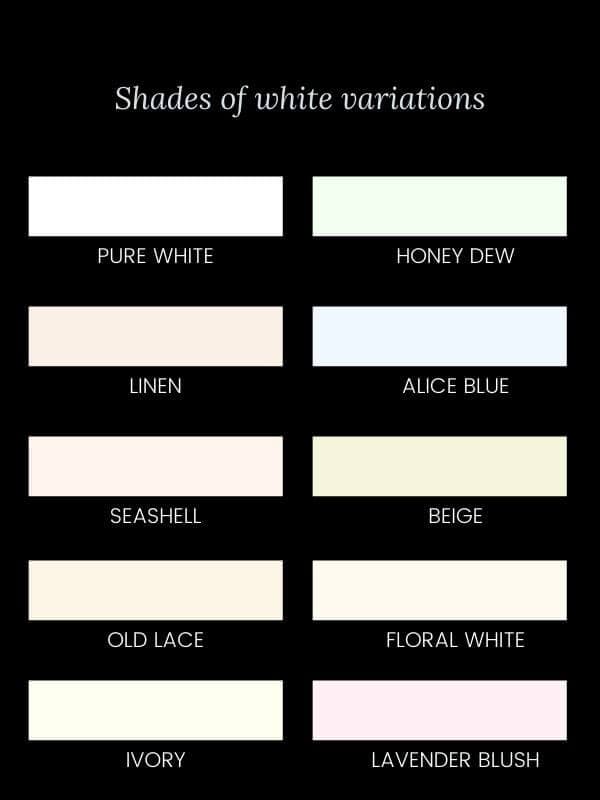 How do I style white if I'm petite and curvy?
Wear white in monochromes. Doing so creates a strong unbroken line that elongates the body. Mind you, you don't have to wear an all-pure white outfit (although you can). The next tip will explain how.
How can I spruce up and all-white outfit?
To give an all-white outfit a rich and interesting dimension, wear them in different textures. In fact, you can wear as many textures as you want such as ribbing, tweeds, and knit.

Another effective trick is to layer it up. Layering not only slims down the body but also creates depth and pleasing complexity to an otherwise simple outfit.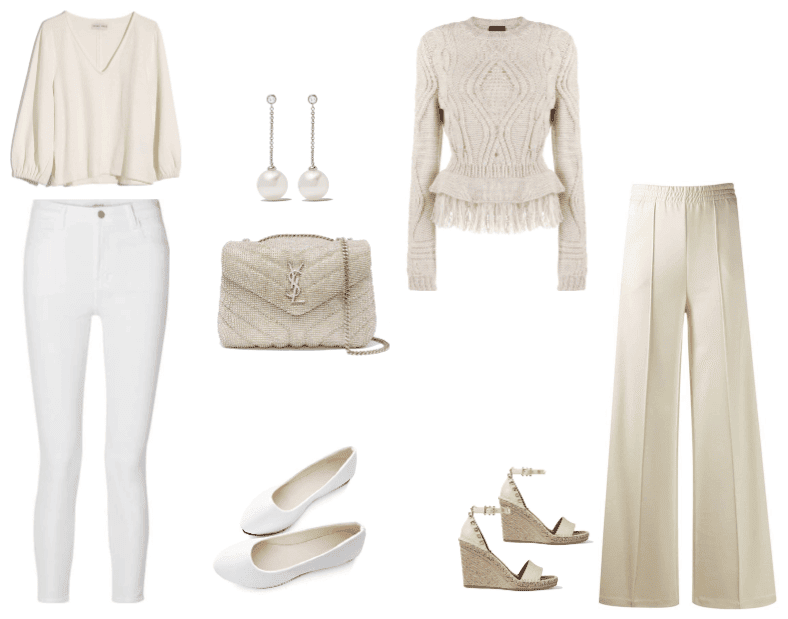 Lastly, opt for different shades of white. You can, for instance, wear pure white trousers with a seashell white blouse topped with an ivory white blazer. The effect is subtle, yet very effective in creating depth and variation to your outfit—a relief from monotony if you like.
Is white better than black?
It's not better, it's different. White can offer you something that black can't— and vice versa. While black is mysterious, powerful, and sophisticated; white is pure, clean, and fresh. Both are elegant though. It really just boils down to preference. Some simply avoid white because of the stain.

If you can get past the stain issue though, then you know that white has its well-deserved place in timeless fashion.
---
The tips I discussed above are suitable for all body types. However, if you want an in-depth guide specific to your body type, pick your shape from the options below. If you don't know your body shape, refer to this guide.