If you landed on this page through Google search, then I can only assume that these two conditions apply to you: First, you think you're short and fat, and second, you want to look taller and slimmer when dressing up. If both of these apply to you, then this guide is for you. Otherwise, it's time to click away as this article will probably only offend you.
Note: This post wasn't written to make the women who aren't tall and slim feel less attractive. Instead, this post was written to answer a specific question that plenty of women around the world ask. And that question is: How to Dress When You're Short and Fat. Pure and simple. So here it is, a guide with no holds barred.
1. Elongate your body with vertical lines and patterns.
Vertical stripes and patterns trick the eyes to see a taller figure by emphasizing length and downplaying width. Because of this, not only are they elongating but also slimming.
Want to see how effective vertical lines are at elongation? Then take two photos of yourself, one wearing a solid-colored dress and one wearing a vertical striped dress and you'll see a big difference.
2. Wear flesh-colored high heels.
It's common knowledge that that high-heeled shoes are height-enhancing. But did you know that flesh-colored footwear will add even more to your height? By being flesh-colored, they'll trick the eyes to see your shoes as extensions of your legs, thus elongating your figure.
And if you need all the height that you can get, pointy pump shoes will never let you down as their shape, in itself, will elongate your legs.
3. Match your footwear's colors to that of your pants and skirts.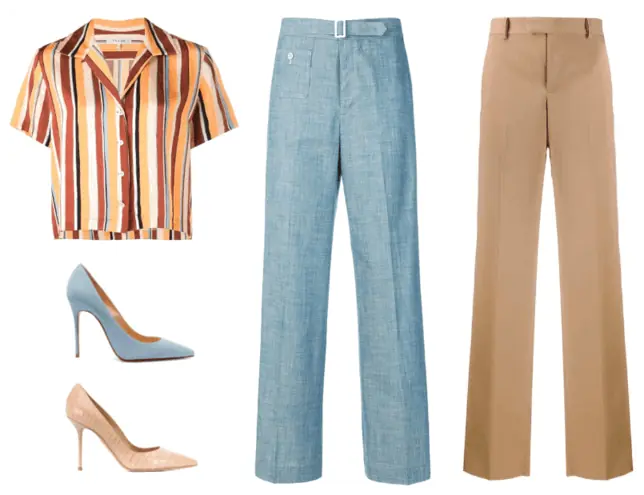 Matching your footwear's color to your bottom has the same elongating effect as wearing your footwear in nude colors. They trick the eyes to see your frame taller than it actually is.
4. Follow the Rule of Thirds.
Have you ever worn a highly recommended outfit for your body type only to end up wondering, "Wow, something is off with this outfit. Is this supposed to flatter me because I don't feel like it."
That's probably because you're going against the rule of thirds.
The rule states that a 1/3 to 2/3 ratio (and vice versa) is the most aesthetically pleasing division of spaces.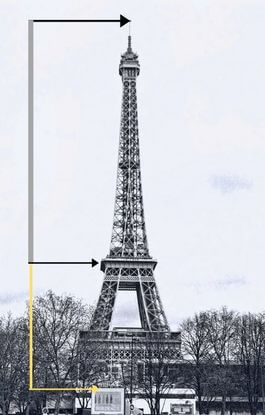 Pay attention and you'll see this ratio everywhere in art and nature— architecture, painting, photography (and come to think of it) the human body!
The next time you feel that your outfit looks off though, examine and adjust it in accordance with Rule of Thirds and see the magic unfold.
So how does this apply to fashion and dressing up a short and fat figure?
This ratio will make either your torso or your legs appear longer. If you have a short torso and want to lengthen it, wear the 2/3 and 1/3 ratio. If you want to elongate your legs, wear 1/3 to 2/3.
You can achieve the 1/3 to 2/3 ratio by wearing crop tops with long, high-waisted skirts or pants. Or you can simply tuck in your top.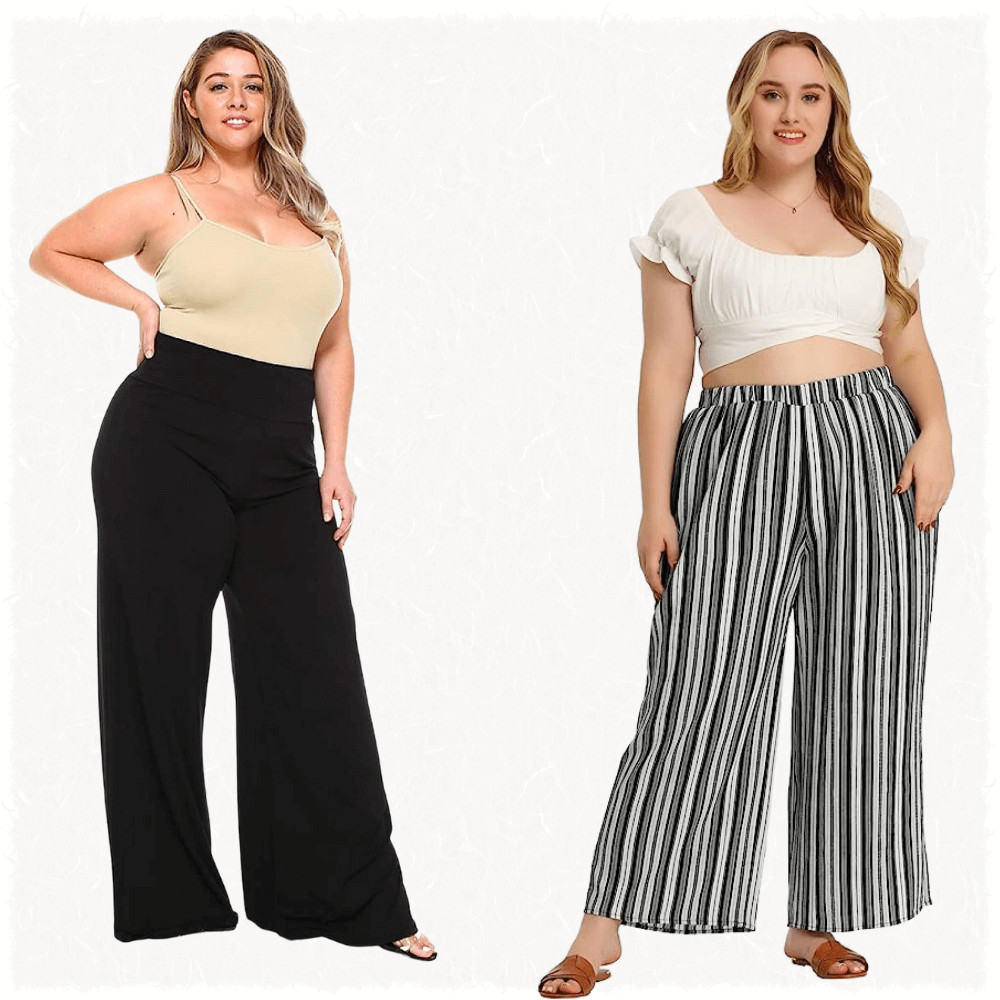 To create the 2/3 to 1/3 ratio, a tunic or a long handkerchief top usually does the job. If it follows the ratio, then expect to look great, (provided that the outfit is also suited for your body shape).
Another effective way to divide your outfit into thirds is by wearing a belt at the waist.
Balance and contrast also play their roles. If you're wearing a flowy top, wear a tight-fitting bottom. If you're wearing a tight-fitting top, wear a flowy bottom.
Note: The rule of thirds is not an absolute. It's more of a guideline than a rule so you don't always have to follow it. But combined with the knowledge on how to dress for your body type, it will make dressing up faster, easier and classier.
5. Camouflage your fats with diagonal lines and patterns.
While vertical lines slim down by elongating the body, diagonal lines slim down by distracting the eyes from the actual bulk and width of the body. This, together with the right placement, trick the eyes to see a slimmer figure.
If you want to slim down a specific part of your body, then you need to wear the diagonal line as close that part as possible.
For example, you have broad shoulders that you'd like to minimize. Then pieces with diagonal necklines are your best friends. They draw the focus in the middle and away from the shoulders.
And if you want to camouflage your tummy fats, opt for pieces with diagonal stripes and patterns at the midsection. Like this:
6. Avoid horizontal lines
While vertical and diagonal lines are your best friends, horizontal lines you should wear horizontal lines with caution.
For example, don't wear them at your neckline and midsection if you don't want to look wider and shorter. (Therefore, avoid straight bandeau tops!)
Although you can wear a belt to emphasize your waist and execute the rule of thirds, most of the time, it's generally safer to just avoid horizontal lines altogether.
7. Look for hourglass patterns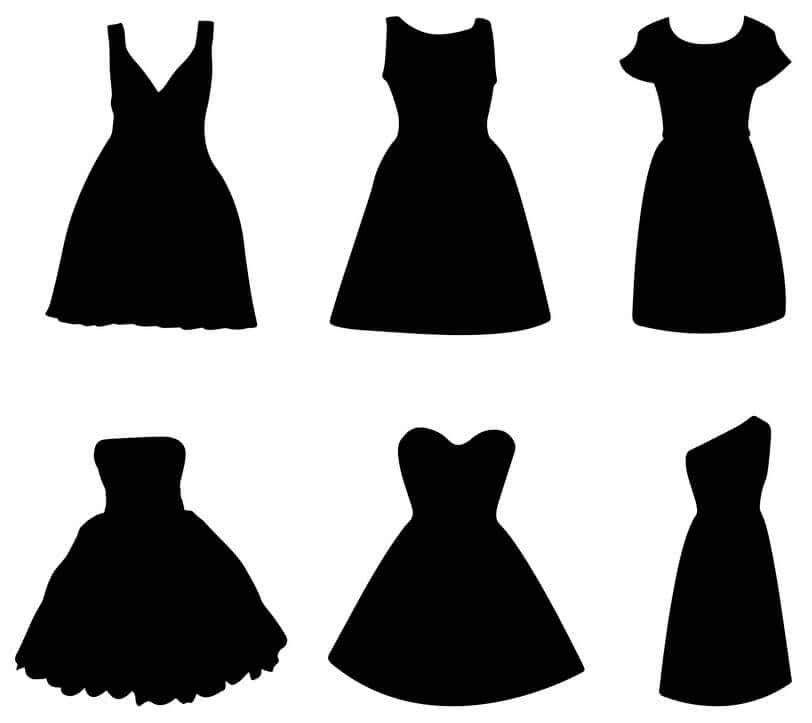 The best examples of hourglass-shaped pieces are A-line dresses and peplum tops. They hug the waist and flare out at the hips, creating the illusion of an hourglass silhouette.
Whatever your body shape is, you can never go wrong with hourglass pieces. They enhance the curves, slim down the waist, and shape the hips.
Note: Peplum and A-lines are only a few of the many hourglass-shaped options. Designers create an hourglass impression by manipulating a lot of elements like lines, shapes, colors, and patterns. Here are some of the examples:
The designer of this one piece came up with an hourglass impression by combining a series of lines (horizontal, diagonal, and vertical).
This one, on the other hand, features cutouts on both sides of the waist that mimic an hourglass shape.
8. Look for clothing with tummy control panels.
Can you wear a bikini if you're short and fat and expect to look great? You sure can. But there are several factors to consider. If belly fats are your main concern, wear a high-waisted bikini with a tummy control panel.
If you have an hourglass body type though, (which means your waist is still well-defined despite being on the heavy side) then feel free to rock a traditional bikini to show off your curves.
To elongate your legs, wear a high-rise bikini bottom. If toning your booty is your goal, opt for a cheeky coverage.
9. Learn your body type.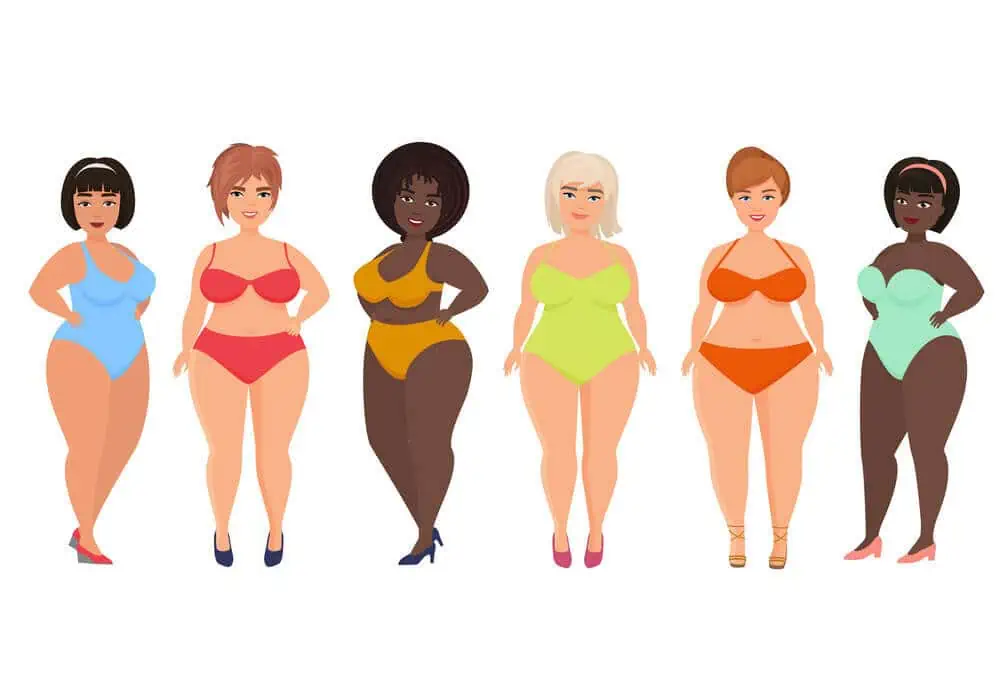 The guidelines I discussed above are universal and should work on any petite and plus size body shape.
However, there are styling rules that are unique to one body type and don't apply to the others. So if you want a more in-depth guide specific to your body, then you first need to know your body type.
If you already know your body type, pick it from the choices below and read your in-depth guide.